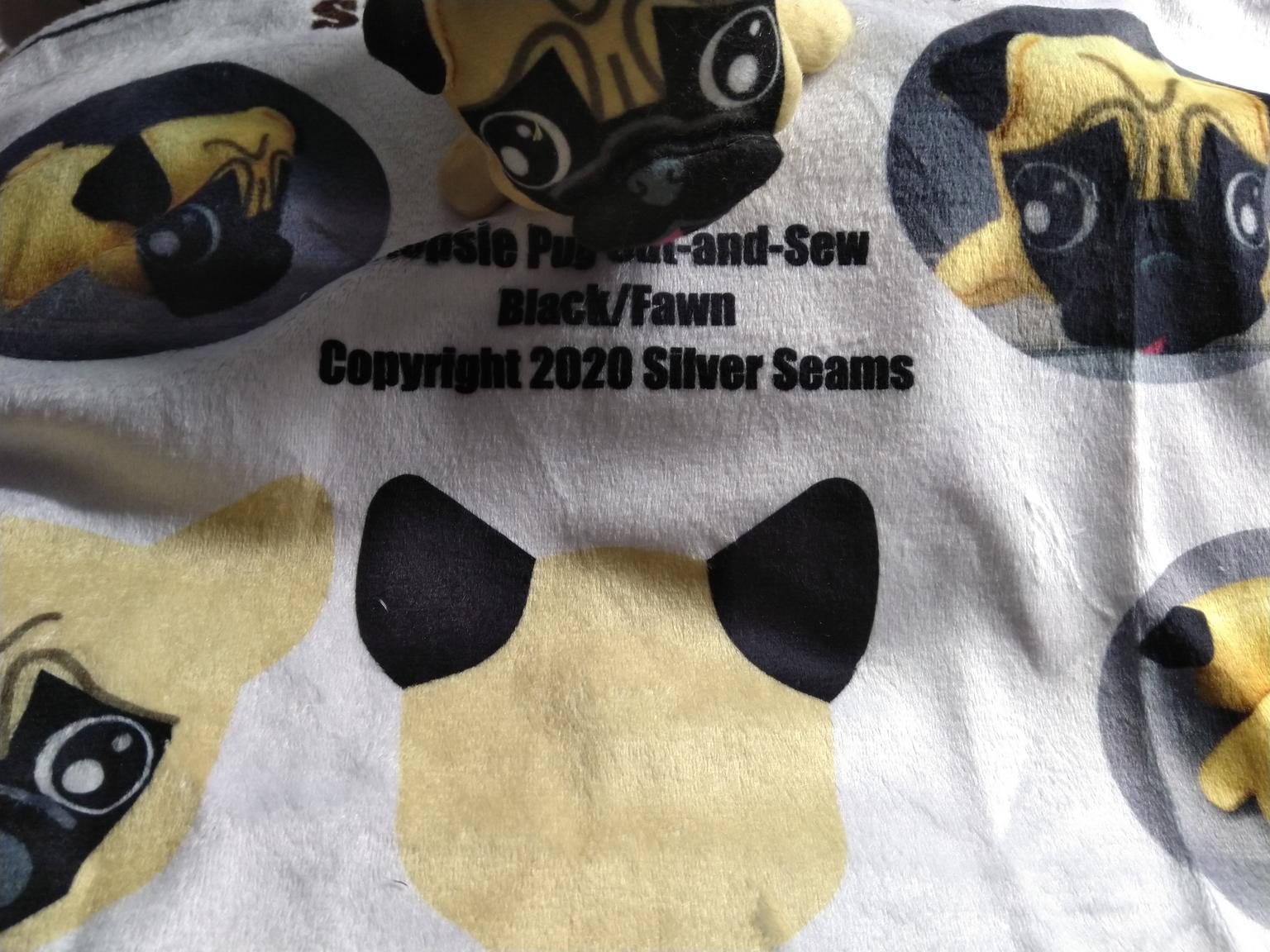 Cut-And-Sew (and other fabrics)
I have a collection of cut-and-sew plushies on Spoonflower ready for print-on-demand. Don't forget to change the fabric type to minky or fleece – sadly, Spoofle doesn't let me pre-set the fabric and these all call for a stretch fabric and not the default (a quilting cotton). I've also got some fun textures to use with other plushie patterns.
The Pugs
These come in fawn, gray, and brindle so far. It's very beginner friendly because it's entirely flat-sewn, no matching curves: the back seam is sewn first, then the lower part opens like a book and matches to the underbody. You sew one half, flip the back part over to that side, and sew the other half. The head and muzzle are also flat sewn, then all hand-sewn together.
The brindle texture is also available as a by-the-yard fabric.
The Frenchies
These come in white and brindle so far, and work just like the pugs. They're even simpler because you don't have to tack the ears and tail in place.
The Orcas
The orcas come in two colors so far: natural black-and-white, and a nebula version. They're also flat-sewn, but are even easier than the pug because they're just one piece.
The nebula print is also available standalone.
The Taco Set
These aren't cut-and-sew, at least until I decide to make a taco orca or something, but they're good to use with BeeZeeArt's bat pattern – the taco filling is even called Let's Taco Bat It.